St Peter's is one of two Catholic primary schools in the St Paul's Parish, West Sunshine. The Parish was initially administered by the Marist Fathers until 2009 when the Claretian Fathers took over the administration of the Parish and therefore the school.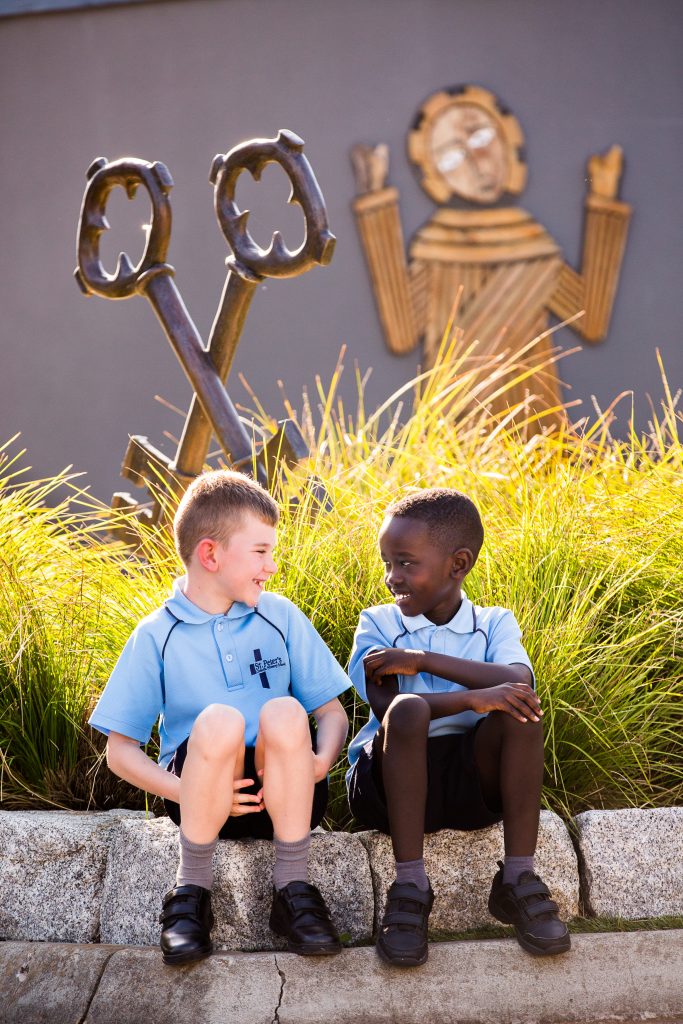 St Peter's Primary School was opened in 1979 due to the rapidly increasing population of the West Sunshine area. The school began its history on the St Paul's school campus in Glengala Rd before moving to its current site at the beginning of May 1979. St Peter's is located in the south west corner of the St Paul's Parish.
Miss Bernadette Milne was the founding Principal of the school with an initial enrolment of 201 students. During this time the RAAF and Navy personnel were housed in the area and were a great support to the community. Most of the Airforce personnel moved from the area in 1994 when the Airforce Base relocated.
St Peter's Catholic School has been influenced by the rich and diverse cultural heritage of the local Sunshine community, with 22 nationalities currently represented in the school population.
Enrolment numbers have continued to fluctuate over the years ranging from 120 – 200 students.
| Past Principals | |
| --- | --- |
| | |
| 1979 – 1984 | Miss Bernadette Milne |
| 1985 – 1989 | Mr Jim Sheedy |
| 1990 – 2000 | Miss Mary Foley |
| 2000 – 2005 | Mr Damian Casamento |
| 2006 – 2012 | Mr Amando Gagliardi |
| 2012 – Present | Ms Karen Bergin |