It is with great pleasure that I welcome you to the St. Peter's Catholic Primary School website and therefore to our wonderful community.
Throughout the website you will catch a glimpse of who we are, but I urge you to come and visit us at any time to develop a real sense of our dynamic community.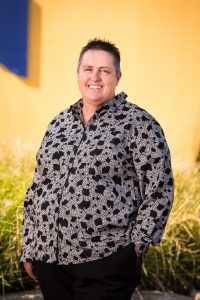 At St. Peter's we are inspired by our name sake who was entrusted with the keys to the kingdom of heaven (Mt 16:19) and it is with this inspiration that we will work together to unlock the potential of all, in our learning community. As Peter was asked by Jesus to build a solid foundation for the church, it is here at St. Peter's that we are asked by our families to build a solid foundation of learning for their child.
I welcome you to our school and look forward to meeting you in person.
Ms Karen Bergin
Principal